Natalie Mauritz
Art Teacher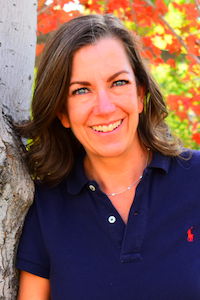 Email:
Natalie_Mauritz@dpsk12.org
Department(s):
Specials
My name is Natalie Mauritz, I have been the visual arts teacher at Columbian Elementary for 17 years. From an early age I have always had a passion to create art. During my early art years I was a painter, I grew to love working with clay and continued to study ceramics. Now days my art has taken a backseat to the life of a busy working mother. When I get time to create art, I enjoy silversmithing and making other types of jewelry. 
I graduated from the University of Colorado at Denver in 1998 with a Bachelor's degree in Art History and Art Theory. I finished my licensure program in 2003 with an endorsement in Art from Metropolitan State University.  I began working at Columbian Elementary in 2004.  
Moving into the 2021-2022 school year and as in the past few school years, my goal has been for students to consistently use academic language and have fun in the art room. 
I was born in Englewood, Colorado. I have two children, Max who is 12 years old 7th grader and Maren a very spirited 6 year old. I find great joy in spending time with my family, playing golf and pickleball, riding my scooter, gardening, acquiring new knowledge, exercising and I find great happiness in creating art!