How to Enroll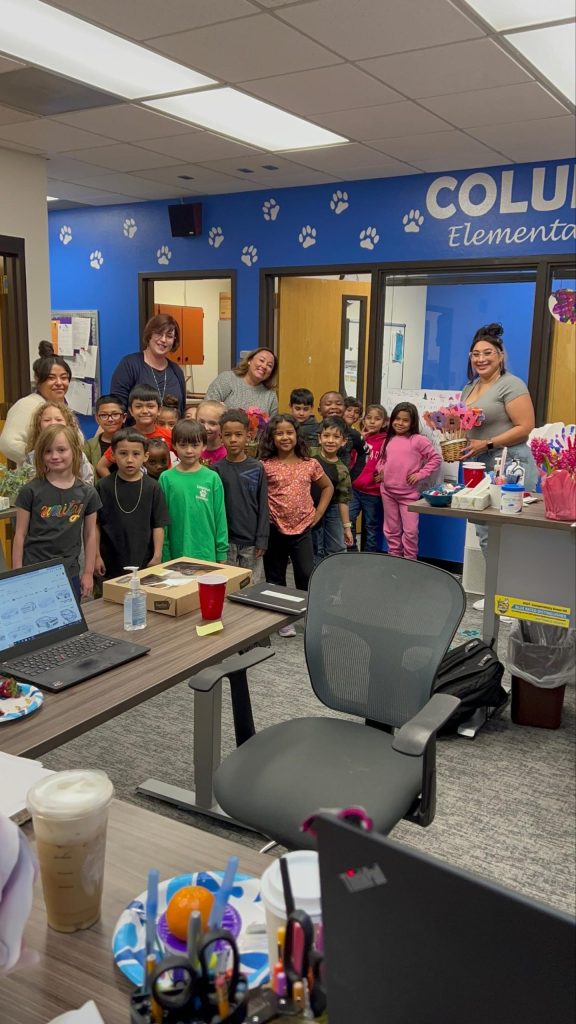 Join Us for the 2023-24 school year!
Welcome! Thank you for considering Columbian Elementary School for your student. We would be delighted to have your family join our school community.
We are an Arts Infusion School, serving around 200 students from ECE-3 to fifth grade. We have partnerships with The Kennedy Center, The Newman Center at the University of Denver and are a Denver School of the Arts partner school! We have served the Sunnyside community since 1892 and we're so excited to continue to offer rigorous, personalized academics — now with an arts focus!
If you would like to learn more about our program please contact our Principal, Benita Cervantes, 720-424-8580 or benita_cervantes@dpsk12.net
DPS SchoolChoice round two is open! Visit schoolchoice.dpsk12.org for more information and to apply!
How to Enroll
New Students: NEW students enrolling to Columbian Elementary for the next school year must provide the following documents:
Birth Certificate
Immunizations
Current Proof of Address
Utility bill (Comcast, Denver Water, or Xcel)

Date – Must be within six months of the date that the application was received at the school.
Address – Must match the primary address of the student.
Name – Bill payer's name must match the name of one of the parents/guardians. If the name does not match, a landlord letter* is required.
"Service Address" – The words "service address" must be printed on the bill. Make a copy of both pages of the bill to be safe.

Lease

Date – Lease must be current on the date the application is submitted at the school.
Address – Must match the primary address of the student.
Name – Name of the leaseholder must match the name of one of the parents/guardians. If the name does not match, a landlord letter* is required

Property Tax Statement

Date – Must be the most current tax statement.
Address – Must match the primary address of the student.
Name – Name of the property owner must match the name of one of the parents/guardians. If the name does not match, a landlord letter* is required.

Mortgage Statement

Date – Must be within six months of the date that the application was received at the school.
Address – Must match the primary address of the student.
Name – Name of the property owner must match the name of one of the parents/guardians. If the name does not match, a landlord letter* is required.

Landlord letter

A signed and dated letter from the landlord/property owner that states the student and his/her family live at the primary address listed on the application. This letter must accompany any proof of address that is not in the name(s) of the parent(s)/guardian(s) listed on the application.

30 days of consecutive income statements – ECE enrollments only
For our ECE Families, there is a NEW process! Check it out or call our office for support! https://docs.google.com/document/d/1_o54O2wPX-ReqjKMyt0XpCnMn6gmCYNGYOudABX4C6c/edit?usp=sharing