Mission, Vision, & Values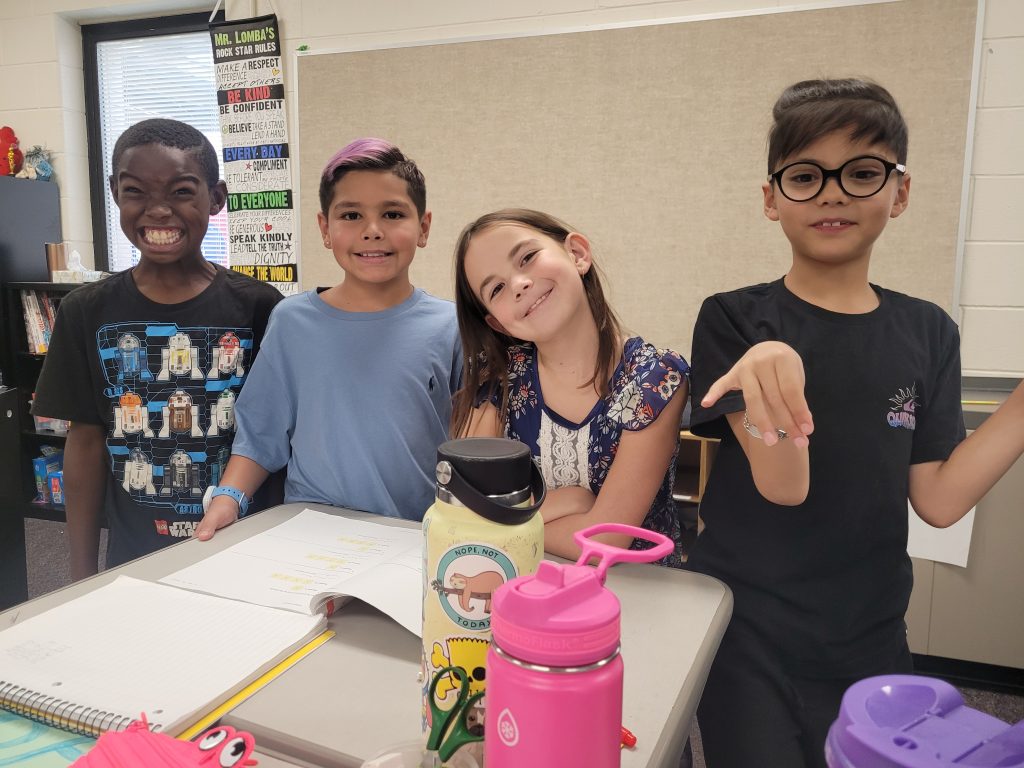 Mission
Our mission is to ensure that students, staff and families work together…
To encourage a lifelong love of learning
To learn from challenges and successes
To be willing to take on risks in a safe environment
To appreciate the journey.
Vision
We will inspire and grow greater capacity in all stakeholders through joy, rigor and personalization.
P.A.W.S. Values
We are committed to ensuring a safe and equitable learning environment for all students and staff by exemplifying PAWS:
Prepared to Participate

When I Participate, I learn, and my community is enriched.

Zest
We bring energy and excitement to learning.

Curiosity
We bring interest and openness to our learning.

Community
We understand how our choices affect the group.
We choose to put the needs of the school or class over what we want to do.

Bravery
We show bravery when we answer a difficult question,
when we ask a friend not to make a bad choice,
tell an adult when something is not safe,
and when we share our work with the class.
Act with Respect & Responsibility


When I Act with Respect & Responsibility, I am able to be part of the team.

Kindness
Our actions and words make other people feel better.

Respect
No matter how angry or silly we feel,
our actions and words are polite and do not disturb others.
We respect other children's right to learn.

Ownership
We make our own choices.
We take credit for our successes and seek to build on them.
We are honest about our mistakes and work to fix them.
We keep our materials and school work organized.
Work Hard

When I Work Hard, I achieve success.

Focus
We concentrate on our school work and do not let ourselves become distracted.
When our teacher is teaching, we listen closely so that we can learn.

Industry
We work with the energy needed to learn and complete our work.

Perseverance
We do not give up. We accept failure as a step toward success.
We try and try until we master what we are learning and complete our work.

Achievement
Our work shows that we have mastered the skill we are studying.
Stay Safe

I Stay Safe because I am the future.

Safety
We make safe choices, like walking instead of running.

Deference
We follow rules and instructions from all staff members, even if we do not feel like it.
Students can earn a Paw Print when they display one of our Cougar Values (P.A.W.S).
Teachers, staff and students work together to catch scholars who are exemplifying our P.A.W.S values. They can earn prizes in the classroom, work as a team to earn the monthly class party for the class with the most P.A.W.S. and be nominated as the grade level Cougar of the Month! We are a team working together to be our very best selves.