Sarah Anaya
Early Childhood Education ECE 3 Paraprofessional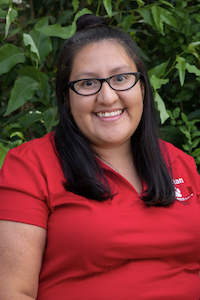 Email:
Sarah_Anaya@dpsk12.org
Department(s):
ECE
My name is Sarah and I am a proud North (side) Denver Native. I am the fruit of  Bryant Webster, Horace Mann, and North High school, Go Vikings! My little family includes my husband and our daughter who both also work/learn in DPS. My daughter being a Columbian Cougar alum herself. 
    I have been serving as an ECE  para at Columbian for nearly 7 years and have worked in Denver Public Schools for 14 years. I have my group leader qualifications from the Community College of Denver.
   In my spare time I enjoy reading, being a softball mom, and watching my husband's band play at local venues.